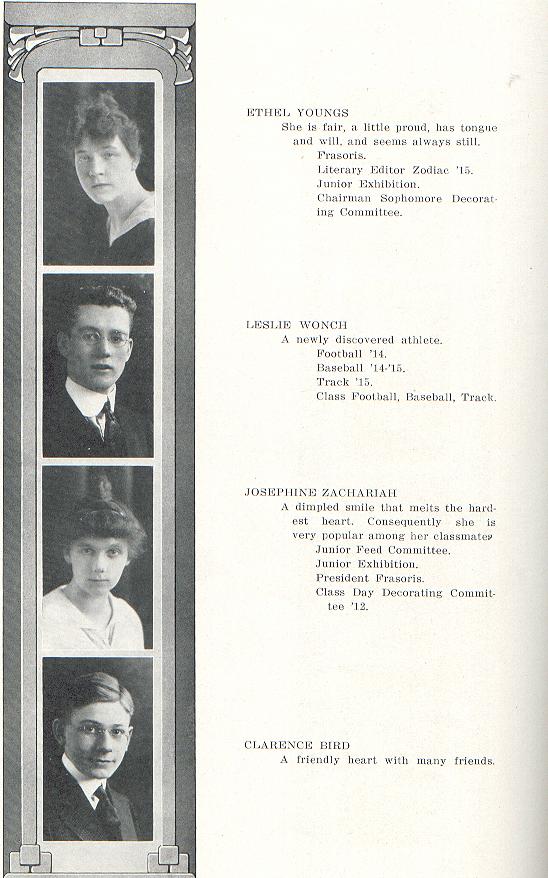 Image from DeadFred.com
1915 Lansing High School Yearbook
Lansing, Michigan
Yearbooks and alumni publications can be a great resource for learning more about a family member. Many free websites include yearbook photos and/or biographical information, including Deadfred.com, Google Books, and Internet Archive.
Yearbooks for the College of William and Mary are available for the years 1899 to 1995 on WorldVitalRecords, a premium content website that is available for free in Family History Centers.
Try searching first for the name of the school plus the word "yearbook."
Scott, Frank W..
The semi-centennial alumni record
of the University of Illinois
. Urbana: University of
Illinois,
1918. Web.
Google Books.
As this University of Illinois Alumni Record (fully text-searchable on Google Books) demonstrates, publications can include a great deal of biographical information - the individual's address at the year of publication, names of spouse, parents and children, marriage date, and other information particularly helpful in genealogical research.